About Us
We are Calgary's Premier Piercing Studio - Offering body Piercings, Dermal Anchors, Scarification, Branding, Laser Tattoo Removal and Custom Body Jewelry Manufacturing.
Tribal Expression has been regarded as one of the most up-to-date, friendly, professional piercing environments.  We pride ourselves in our advanced transparent sterilization techniques and aseptic piercing procedures.  Here at Tribal Expression we implement the highest possible sterilization standards in Canada, the same standards you would see at a plastic surgeons office.  We feel this is only right as any invasive procedure can be life threatening if proper sterlization protocols are not met.
Here at Tribal we are so proud of our sterilization techniques that we have a sterilization room that is viewable from our waiting area. We are one of the few shops in the world where you can watch your individual sterilization process be done right before your eyes.
Tribal Expression is a family owned corporation and are firm believers of old school business practices, "taking care of customers" and quality workmanship.  We provide quality jewelry and piercings and at Tribal, will not sacrifice your health and safety to make an extra buck.
Our body jewelry is hand-made in-shop.  This way we can guarantee that ALL our jewelry is made of the highest quality Implant-Grade Metals.
316L  Stainless Steel ASTM:F-138
316LVM Implant Stainless Steel ASTM:F-138
Titanium 6Al-4V-Eli ASTM:F-136
14kt Nickle Free Gold
950 Platinum
Implant Grade Polymer ISO 10993.
Tribal Expression is also a wholesale jewelry manufacturer and able to offer a much wider range of jewelry styles.  If there's something you'd like and we don't have it in-store, just ask, we're happy to do Custom Orders, and for no extra cost. We have even in the past manufactured jewelry for "Fergi" from the Black Eyed Peas.  Tribal Expression is fully capable of producing Custom Gold Body Jewelry In House.
Tribal Expression currently has 2 CNC mills and 1 CNC lathe in-house for body jewelry manufacturing.
Due to our clients and due to the shops success, Tribal's jewelry department has gone through a major growth spurt allowing us to start our own brand / Label -"Tribal Made".
This has allowed us to grow and includes: 1. Goldsmithing;  2. Off site manufacturing facilities in which we have interests in - 1. Custom CNC facility in Calgary, 1. Titanium CNC facility overseas.
We have also expanded our gold casting capabilities to offer more unique varieties in:  Rose Gold, Yellow Gold, and White Gold to our Tribal clients.
Our Brand is now slowly going to be launched via tribalmade.ca and dermalanchor.com. We also have venders and dealers waiting for the launch and will have new items to sell to other reputable piercing studios.
Setting up this Brand / House Brand and this network could not have been done without the success of our clients, to say thank you we have lowered most /all "Tribal Made" jewelry in the shop.
Our "Tribal Made" brand mainly focuses on Grade23 Ti-6Al-4V Titanium with ASTMF136 mill certification. This has filled our display cases with new titanium and gold products and our stock will continue to change all the time.
---
All piercings at Tribal Expression are done and/or overseen by Keith Kennedy.  Keith has been professionally trained in San Francisco for professional piercing and sterilization techniques, branding, scarification and suspension.  Keith has over 20+ years of full time piercing experience in Calgary.  Keith has numerous piercing credentials:

Attended Piercing Seminars @ Gauntlet Inc. - San Francisco

Intermediate Piercing Seminar 1995

Advanced Piercing Seminar 1997

PPIS/Body Mechanics Seminars

Body Branding Seminar 2006 & 2007

Advanced Scarification Seminar 2006 & 2007

Suspension Seminar 2008

Association of Professional Piercing 2008 to 2011

Head and Neck Anatomy; Aftercare and Wound Healing Dynamics; Anatomy of the Body; Biocompatibility Testing; Head and Neck Anatomy; Materials:  Steel and Titanium; Medical Risk Assessment Advanced; The Gauntley-History of an Industry Icon; Power Selling with Style; Troubleshooting and Scars; Client Home Care; Head and Neck Anatomy; Techniques:  Fundamentals of Free Hand; and, Safe and Affective Female Genital Piercing.

Has taught piercing seminars for the Calgary Regional Health Authorities.

Taught and attended seminars at the North American Health Board Conference in Banff, Alberta.

Is regarded as a reliable source to the media and has appeared on:  The Discovery Channel; CBC; CNN; The Ruthford Show; A Channel; CFCN; CTV; BCTV; Global; Ruters; Calgary Herald Newspaper; Calgary Sun Newspaper; Winnipeg Sun Newspaper; Edmonton Herald Newspaper; and, Today's Parent Magazine.

Has contributed to the Federal Health Guidelines and continues to be a liasion to the Alberta Health Board regarding matters such as piercing, branding and scarification.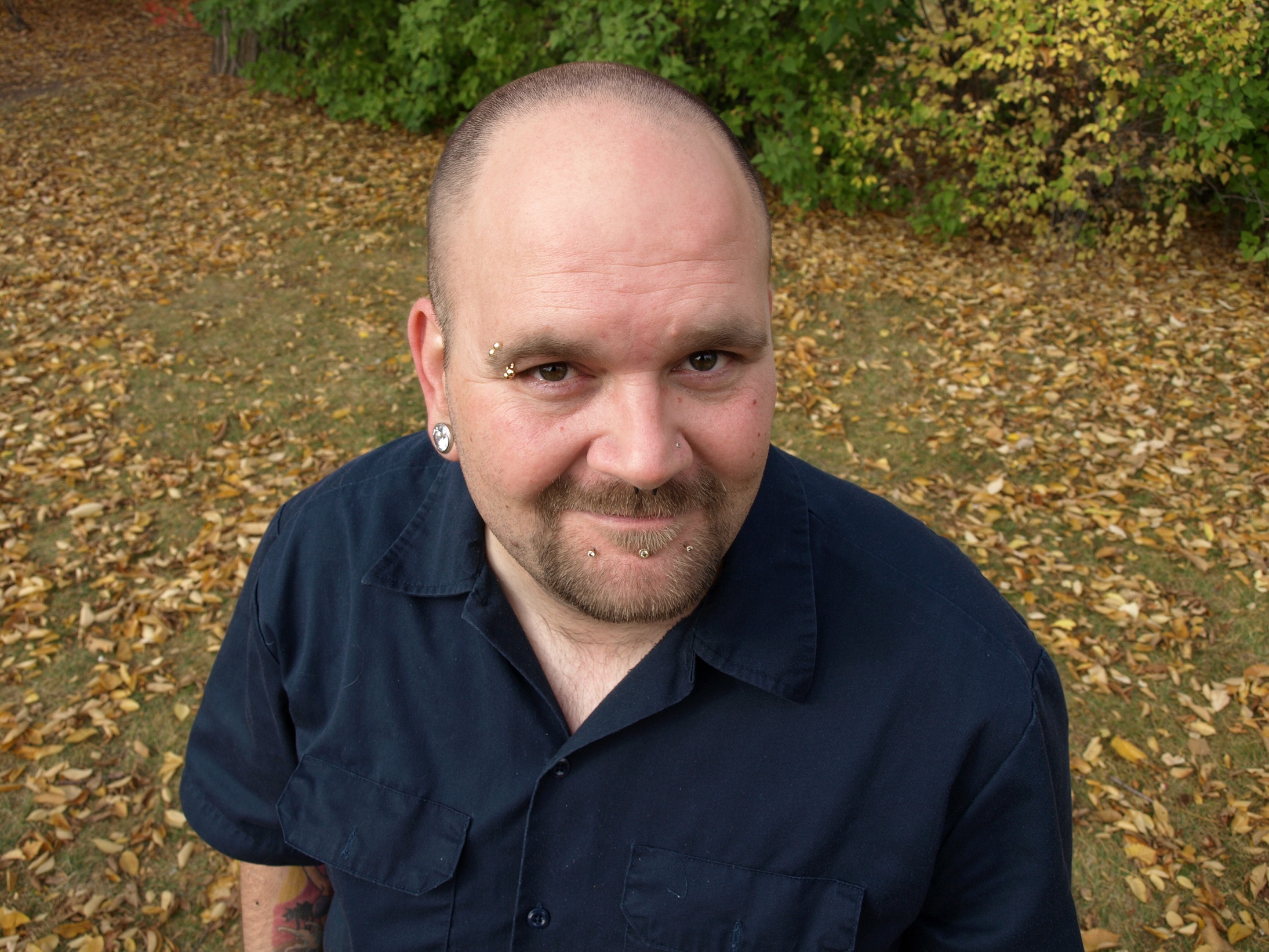 He has been widely regarded as a professional in advanced piercings such as surface piercings, multiple piercings with one piece of jewelry, and genital piercings.  Every piercing is done using a brand new single-use disposable needle for all piercings.  All needles are disposed of properly after the piercing and will never be re-used.
Keith Continues to take appointments scarification, tattoo removal and is now taking appointments for some piercings, call for details :)
---
Mike Grant:
Canadian body piercing and modification artist Mike ' Exotikmods ' Grant, has joined the Tribal Expression team with more than 15 years in the body art industry. Mike specializes in basic and advanced piercing and body modification applications, having had his work featured in numerous body art magazines and ezines since 2002. We are sure that Mike will be a great fit for our Tribal crew, as he has an extremely friendly and outgoing personality. Mike's passion and knowledge for the body modification industry ensures that anyone being pierced by him, will translate into an ultimately awesome experience that we here at Tribal Expression want for our clients.
---
Deanna Mae (Dee):
Dee is one of our piercers and the manager of Tribal Expression. She moved from Saskatchewan in October of 2001, with the goal of finding a piercing apprenticeship.  In March of 2002, that dream became a reality and she was on her way to a lifelong career in the body modification industry.  Dee has 15+ years experience and has become proficient in all types of piercings, including male/female genitals and dermal anchors; and we are excited to welcome Dee's deep-rooted Calgary client base into the Tribal Expression Family.
Dee has always been intrigued with the artistic and unusual side of body modification and has numerous piercings that include everything from corsets to lobes, all in the name of art.  Dee's training includes the A.P.P. in Las Vegas to recently starting an apprenticeship, under Keith Kennedy, in the "Scarification" side of the body modification industry.
Dee also has extensive experience with piercing infants and small children and with her calm, collected, and easy going bedside manner, she is an expert in her field.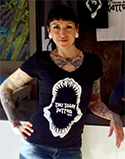 ---
---
Hailey:
Hailey Josephine is the newest addition to the Tribal Family although she's been with us for a year now!!  She completed her piercing apprenticeship in Ontario, where she pierced professionally for a couple of years.  Hailey eventually took time off to travel and pursue her diverse interests and endeavors exploring Canada.  Her travels led her to beautiful Calgary, Alberta, where she chose to make her home.  Hailey is a perfect fit here alongside like-minded and respected piercing professionals!
With Hailey's 3 years of professional piercing experience; her enthusiasm; and zeal for gaining more knowledge and experience, she is the perfect fit for the Tribal Expression Family!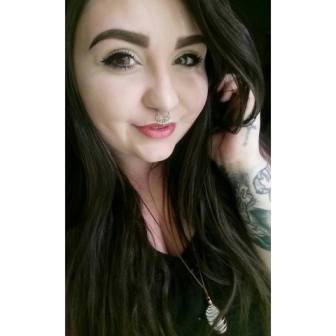 ---
At Tribal Expression we use the Statim 5000 and Statim 2000 Autoclaves, some of the best and fastest autoclave systems in the world.  This allows us to guarantee that the tools and jewelry for each piercing will be individually sterilized for each client.  This means the tools come right out of the autoclave and are immediately used, thus eliminating any risk of cross contamination.

Each of our piercing rooms are equipped with a Germicidal UV Cabinet, to keep any previously sterile goods from being contaminated in storage.  Our piercing rooms are designed with sterilization measures in mind.  Some dentist's or doctor's offices would be hard pressed to meet the standards we are trying to set for the piercing industry.

We are happy to answer any questions you may have, so drop by the shop, give us a call, or even send us an email from this page.  We will respond as soon as possible.  Unless of course you're just going to be obscene, fly off the handle, or bombard us with some crazy religious ranting.  We've heard all that stuff already and will not reply to any of it.  Please do not waste our, or your own time.  If you have a valid complaint, question, or reason why we might be insane, then by all means send us a message.  Please note:  It is by our discretion and right that all messages will be screened for obscene or useless content and/or deemed response worthy.