Welcome To Tribal
Expression
Canada's Premier Piercing Studio
---
If your looking for Calgary tattoo shops, go to
tikitowntattoo.com and keep it in the Tribal family

Tribal Expression now has our own App available in the

The Tribal Expression Body Piercing App is a one stop body piercing resource for all of our clients or future clients.  It has one stop access to our Web Site, Facebook, Instagram, Videos and more.
We even added a multi-use coupon accessible within the application, just one more of the benefits of using our online App.
Watch your App news, later this month we will be a making an announcement regarding new perks for our App holders.
Like sending out random Coupons to our App holders for either free jewelry or bonus jewelry when they purchase jewelry, (eg; buy 1 get 1 free, etc.).
ALL clients that use the App and show the App Coupon on their mobile device will

always receive 10%

off their jewelry w/piercing!!!!!!!!!!!
---
BIG NEWS!!!!!
Spring is on it's way soon and let me be the first to welcome you! I first would like to thank all of our clients that have supported us throughout the winter!  With all of your support Tribal Expression has had a record winter yet again allowing us to put it back into growth, growth of the business for our clients.  This has allowed us to expand our Tribal Made jewelry brand to bring new designs to market and to bring new and better products into Tribal Expression every day.  With the expansion of Tribal Made, this has allowed us to reduce of our titanium prices, some to near stainless prices, this also allows us to do manufacture incentive sales, control quality, etc.
I look forward to working with all of our new, existing and always our long time clients for this new and exciting spring, summer and fall season.  Be sure to be on the lookout for all the new and interesting stuff on the horizon.
Keith Kennedy

Tribal Expression Inc.
President
---
NEWS !!

Be sure check out our new page on our website with the information related to migraine piercings / information on how Daith piercings have been showing increasing results in benefits to migraine sufferers!!!!
Tribal's New Hours!!!
Just as the seasons change, our hours at Tribal change with them!!  We will be open everyday from 11-7pm until further notice! Coming into the spring we will be changing the hours back to extended weekends so keep your eyes on our social media or visit the website for information!
---
Did you know that we started our own jewelry brand "Tribal Made"
This allows Tribal Expression to receive some of the Best Stock, Best Prices, Unique and Custom Styles
A large percentage of our body jewelry is hand-made in-shop. This way we can guarantee that all of our jewelry is made of the highest quality
implant-grade metals
.

We are super pleased to announce:
Due to our clients and due to the shops success, Tribal's jewelry department has gone through a major growth spurt allowing us to start our brand / Label
"Tribal Made".

This has now allowed us to grow, we now have
1. Goldsmithing; 2. Off site manufacturing facilities in which we have interests in - 1. Custom CNC facility in Calgary, 1.Titanium CNC facility overseas.

We have also expanded our gold casting capabilities to offer more unique varieties in: Rose Gold; Yellow Gold; and, White Gold to our Tribal clients.

Our brand now is slowly going to be launched via tribalmade.ca and dermalanchor.com, we also have venders and dealers waiting for the launch - or new items to sell to other reputable piercing studios.

Our "Tribal Made" brand mainly focuses on Grade23 Ti-6Al-4V Titanium with ASTMF136 mill certification. This has filled our display cases with new titanium and gold products and our stock will continue to change all the time.
In return, Tribal has lowered its prices on almost all "Tribal Made" body jewelry, this now reduces the cost of our basic jewelry and lowered the cost of titanium prices closer to stainless prices. (call the shop if you have questions)
New Staff:
The Family is once again growing, Tribal has with open arms welcomed Hailey Prokop to the Tribal Expression Family!!
In the first week in September we had the pleasure of Mike Grant coming to join our Tribal Family.  Mike had his start in Saskatoon and then moved west and stayed in Victoria and Vancouver.  On his travels West, I had the pleasure of personally working with Mike when I was managing another piercing studio pervious to Tribal.  Mike has more than 15 years in the body art industry, specializing in basic and advanced piercing and modification applications
Keith Kennedy is now available for a few piercing appointments per week. If you are interested in booking with Keith, please contact the shop for *prices and availability* (so if you'd like to be pierced by Keith, please call the shop).
Attention all Techies!!!!!!!
Tribal Expression is once again doing subdermal NFC 13.56 microchips!! The subdermal NFC transponders are inserted under the skin (just like a piercing), these subdermal chips can control your android phone:  unlock your android phone; pass your V card information (contact details) to other android users; send people to websites or social sites; etc.  The options are limitless, the chip can be programmed and reprogrammed to via an android phone, and free software in the play store.
We are currently selling Samsung Smart Locks for your home at the shop, so you can even unlock your house!!
Check out more @ nfcbiohacking.com
We are Calgary's Premier Body Piercing Studio Offering, Body Piercing, Dermal Anchors, Scarification, Branding, Laser Tattoo Removal / Fading, and Custom Body Jewelry Manufacturing.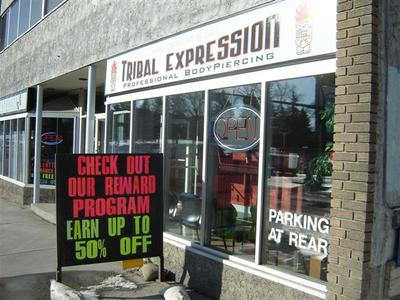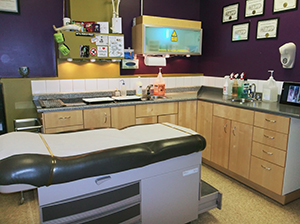 check our facebook page for current updates!
---
As a body jewelry manufacturer, we're also able to offer a much wider range of jewelry styles.  If there's something you'd like and we don't have it in-store, just ask, we're happy to do custom orders, and for no extra cost.  We even manufacture custom gold jewelry for "Fergi" from the Black Eyed Peas.
Tribal Expression currently has two (2) factory's for custom body jewelry manufacturing.
Custom body jewelry and gold body jewelry manufacturing has always been an integral part of Tribal Expression, in fact, previous to Tribal Expression's existence, Keith Kennedy worked at To The Point Body Piercing in Calgary.
At that time Keith started a small jewelry company and became lucky enough to be taught some goldsmithing training and information by Scott Walker of Calgary.  Keith then sold body jewelry and perfected his craft, all while piercing.
When Keith left To The Point and started Tribal Expression, he took his jewelry shop and his employees, so high quality jewelry could be offered in-house and pierced.
All piercings at Tribal Expression are done and/or overseen by either Keith Kennedy, Mike Grant, Dee.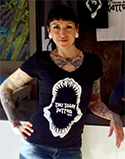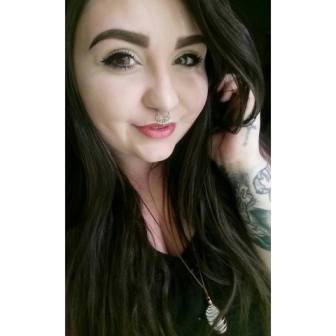 WOW 4 full time piercers under one roof??? Two (2) on shift at most times. Tribal Expression is fully staffed with extremely experienced body piercers to handle all of your piercing needs, all of them with their own set of special skills and techniques making them a unique asset to the Tribal crew.
Keith has been professionally trained in San Francisco in the fine-art of piercing and sterilization techniques, branding, scarification and suspension. Keith has over 25+ years of full time piercing experience in Calgary. Keith Kennedy - Tribal Expression - is now pleased to offer our clients laser tattoo removal and/or tattoo fading. Please come by for a FREE, NO OBLIGATION, tattoo removal consultation. Keith Is now Accepting Clients!!!! for Saturday Appts.
Mike ' Exotikmods ' Grant, has more than 15 years in the Body Art industry specializing in basic and advanced piercing and modification applications, having his work featured in numerous body art magazines & ezines since 2002. I've personally worked with Mike in the past and feel that he'll be a great fit for our Tribal crew. Mike has an extremely friendly personality. He shares all of our same passions and desires for body piercing and body modifications.
Dee (Deanna) is one of our piercers and the manager at Tribal Expression. She has been professionally piercing in Calgary for over 15 years as well, a lot of those years at "To The Point". We welcome Dee's deep-rooted Calgary client base into the Tribal Expression Family.
Hailey comes to us from Ontario where she pierced professionally for two (2) years, before making Calgary and Tribal Expression her home, she is a welcome new family member here at Tribal.
Keith, Mike, Dee and crew continually further their piercing education by attending annual industry seminars and professional conferences to upgrade and develop new skills. These skills, techniques and body jewelry advancements are implemented at Tribal Expression, this allows Tribal Expression to be one of the most current and up-to-date piercing studios in Canada.
---
Did you know that Tribal Expression does Tattoo Removal and Tattoo Fading???
Tribal Expression has been doing laser tattoo fading, specializing in fading for covering or reworking your old, ugly tattoo??
We have been working with many of the tattoo shops in Calgary for many years and are one of the only professionals in our industry offering tattoo removal in Calgary.
Come in for a free Quote
**Don't Forget to check out Tribal's Tattoo Removal and Fading** (click here)
---
Tribal Expression is pleased to announce that we now have four (4) full-time body piercers on staff to accommodate the growing needs of our Clientele and to give all of our customers the Superior Customer Service that they deserve. Tribal Expression has been working extremely hard to work towards this goal and reduce client wait times, as previous to these changes, Tribal Expression was averaging up to twenty-six (26) appointments a day, and we now feel that we can accommodate up to forty (40) clients a day. With our recent reno we added one (1) extra room, giving three (3) full piercing/modification rooms.
Tribal Expression has with Dee's fifteen plus (15) years of experience; Mike's fifteen plus (15) years of experience; Keith's extensive twenty (23) years of experience - bringing to Tribal Expression's clients, a total of over fifty (51) years of piercing expertise under one roof !!
---
Tribal Expression and Tiki Town Sterilization Practices
---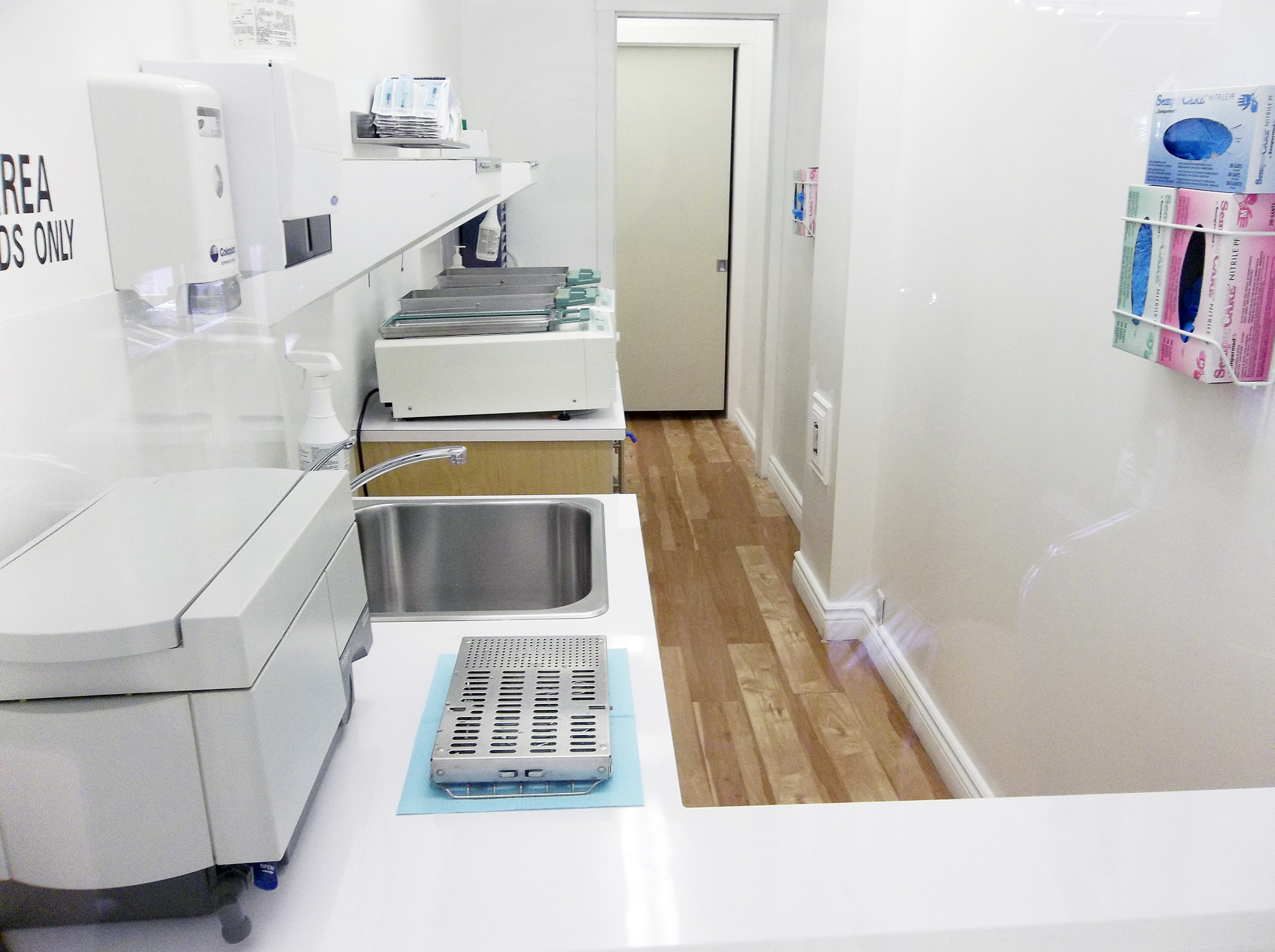 Tribal Expression's Sterilization Room
With our new sterilization room, which is visible directly from our waiting area, you can watch your procedures getting induvidually sterilized in our state of the art sterile processing area!!!!
---
Keith has been widely regarded as a professional in advanced piercings such as surface piercings, multiple piercings with one piece of jewelry, and genital piercings. Keith has helped pioneer the "Dermal Anchor" movement, and is currently one of the only manufacturers in the world making implant grade polymer dermal anchors.
Tribal Expression has been doing dermal anchors so long that we pretty much own the name like, dermalanchor.com, dermalanchor.net, dermalanchor.org, dermalanchor.biz., dermalanchor.ca, and more. Since the launch of "Tribal Made" Keith Kennedy has been very instrumental in using his company to create and design new and different dermalanchor designs, to increase hold and length of stay. With new designs to be launched by mid October. These new designs we'll be available on tribalmade.ca dermalanchor.com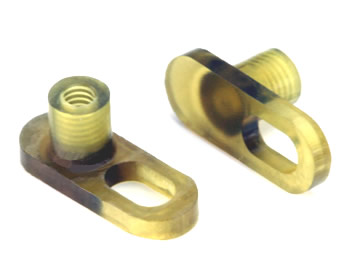 At Tribal Expression we use the 2 Statim 5000 and Statim & 2000 Autoclaves, some of the best and fastest autoclave systems in the world. This allows us to guarantee that the tools and jewelry for each piercing will be individually sterilized for each client. This means the tools come right out of the autoclave and are immediately used, thus eliminating any risk of cross contamination. Any of our supplies that need to be stored in the room are stored under germicidal UV lights so that they can be stored in the safest possible conditions.
Here at Tribal Expression every piercing is done using a brand new single-use disposable needle for all piercings. All needles are disposed of properly after the piercing and will never be re-used.
Tribal Expression also owns Tiki Town Tattoo (right next door), Tiki Town has three (3) full time tattoo artists. We feel that between the 2 shops we are able to cover all forms of body modification! Check it out @ www.tikitowntattoo.com Keep it in the family!
Tiki Town Custom Tattoo upholds the sterilization standards in the tattoo industry, if you're looking for Calgary tattoo shops or custom Calgary tattoo shops be sure to check out Tiki Town Tattoo. Tiki Town Tattoo has been open now for 7 years specializing in custom tattooing in Calgary. We do not charge for consultations with the artists, so no harm in checking it out :)
---
NEWS: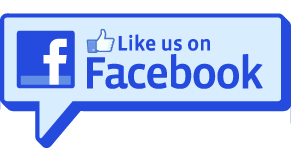 Tribal Expression and Tiki Town Tattoo are pleased to announce that both shops got brand-new facelifts.
There's new floors, new rooms, new reception counter, WHAT???---- WHAT new reception counter?
Thats Right!! Got rid of the old big reception area and adding new reception BLING!! Within our expansion we added a third piercing room to handle the ever growing demand.
The expansion has also brought in many new jewelry lines & new jewelry products within the lines that we currently carry.
WE apologize but we had to remove the photo gallery off our web site for repair, but be sure to check out our > facebook page < and stay up to date with all the new happenings at the shop.
---
Tribal Instgram
We are proud to announce that we are now offering Tribal Tooth "Bling" as a new form of self adornment! What are Tribal Tooth "Blings"? Tribal Tooth Blings are temporary tooth gems using 3M dental bond and high quality dental curing lights with the thinnest Swarovski Crystals on the market! They can last anywhere from three (3) months to three (3) years and cause no damage to the underlying tooth.
Our Tooth "Bling" holds the same standards as our piercings when it comes down to aseptic technique and the same quality bedside manner that our clients expect. Make sure your smile shines as much as your body jewelry this summer!
---
Tribal is super busy, please make sure to book an appointment online or by phone!!!
Currently we are averaging 20 - 25 Appointments per day. It is not rare for Tribal Expression to be booking up to 3 to 4 days in advance and we are having a hard time accommodating Walk-ins, (we will try to always fit in Walk-ins, but you may end up waiting a long time).
Tribal Expression is currently stocking Tribal In-House Jewelry, Body Vision Los Angeles (BVLA)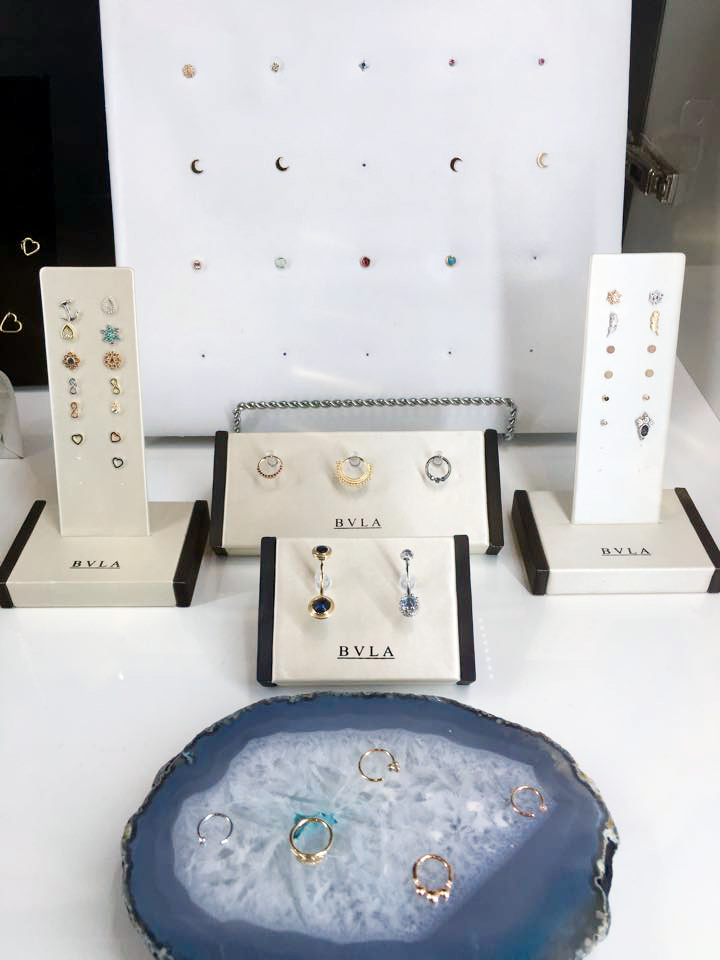 BVLA, Anatometal, Industrial Strength, Glasswear Studios, NeoMetal, Body Gems and many others. We pride ourselves in offering our clients only the best that the industry has to offer.
Tribal's in house goldsmiths have produced the new "luxury line", this multi toned 14kt gold line comes in golden yellow, traditional rose gold and brilliant palladium white gold. The Luxury Line only comes with genuine Vs2 diamond's and stunning coloured diamonds.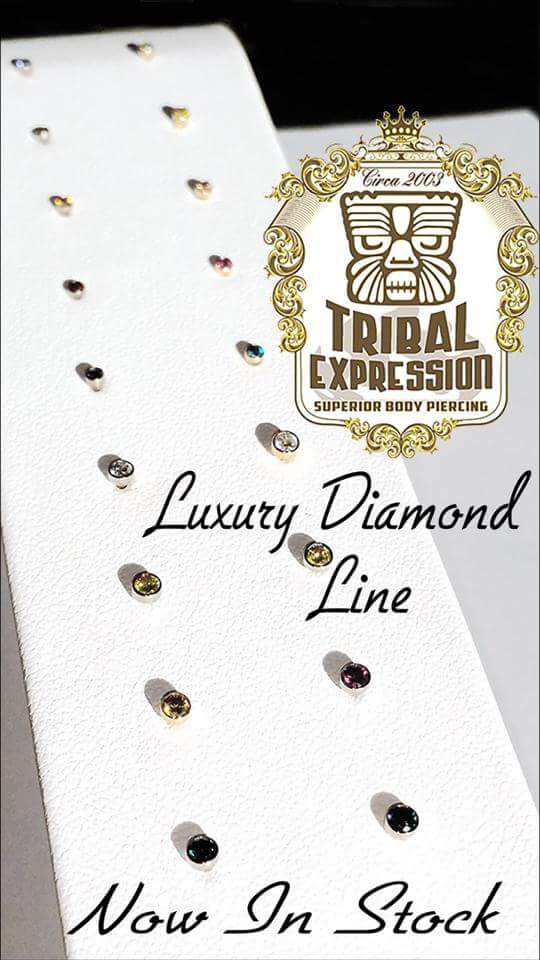 Tribal Expression is now offering ROSE GOLD nostril screws and many other pieces of rose gold body jewelry!!
Tribal is open 7 Days a week!
Monday: 11:00 AM - 7:00 PM
Tuesday: 11:00 AM - 7:00 PM
Wednesday: 11:00 AM - 7:00 PM
Thursday: 11:00 AM - 7:00 PM
Friday: 11:00 AM - 7:00 PM
Saturday: 11:00 AM - 7:00 PM
Sunday: 11:00 AM - 7:00 PM
---
#tribalexpression #tribalyyc #tribalcalgary #scarification #scarifications #bodymods #goldfreaks #goldinmyhole #bodypiercing
---
Attn Loyal Tribal followers!!!!! please check out all of our links in business ventures
https://www.facebook.com/Tribal-Expression
https://www.instagram.com/tribalexpression

https://twitter.com/TribalCalgary
https://www.pinterest.com/tribalcalgary
https://www.youtube.com/user/tribalexpression